4498
Cylinder shaped rope bag w/ backpack function
Rope access bags
This great and functional cylinder bag is perfectly suited for rope access and similar assignments. 4498 has securing holes, plastic pocket, upright plastic insert and comfortable shoulder straps to function as a back pack.
Got an urgent request?
Give us a call on (+45) 70 23 15 85
Weekdays
08

00

- 16

00
We're closed
Where is the price?
Our sales department will give you a sharp price based on the items in your inquiry list.
This bag has two handles on the sides of the bag to ease handling.
The inside of the bag contains one large compartment.
4498 comes with an additional insert of hard plastic to make the bag stable, upright and increase the light inside.
The hard bottom is made out of hard plastic to make the bag keep in shape and prolong the life of the bag.
The bottom is replaceable and can be easily replaced if needed.
A large see-through pocket for A4-sized paper is placed on the outside of the bag.
The shoulder straps are padded to enhance comfort and adjustable in length to fit your preferences.
The top of the bag is simply closed using a plastic buckle.
The side of the bag has securing eyes/holes for securing tools or attaching the bag to your belt when working in heights.
It is possible to fit 200 meters of rope inside the bag.
Dimensions
Closed
35 x 80 cm (Ø x H)
Material
Main fabric
D1800*900 PVC flat-coated material,
Other
Original packaging
5 units
Similar products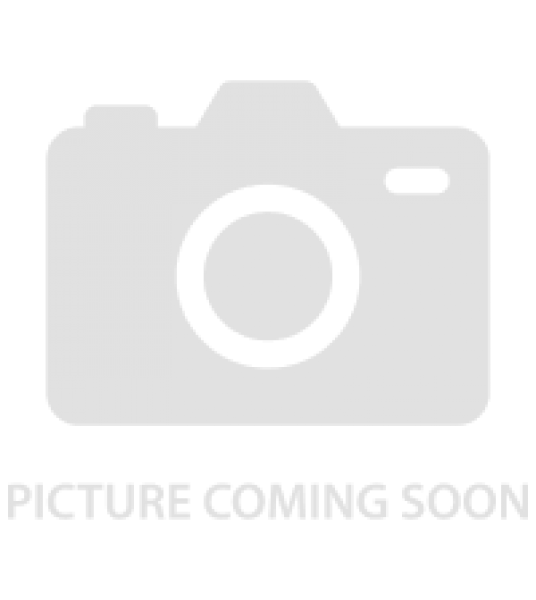 3459
Equipment bags
One compartment sports bag w/ hard cover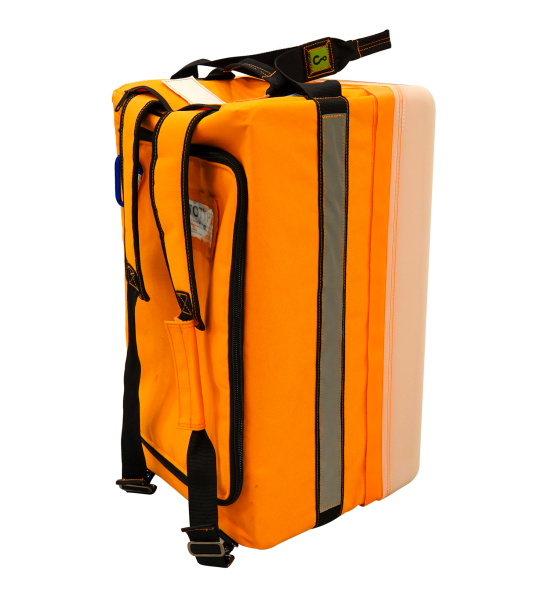 5593
Lifting bags
Combined backpack and sports bag w/ lifting option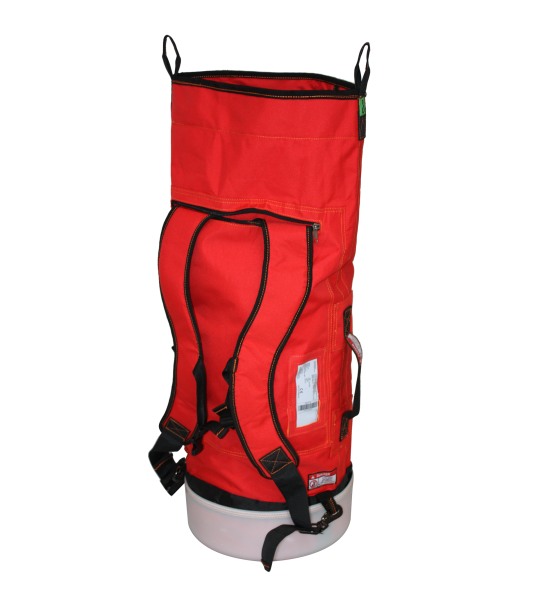 2787
Lifting bags
Cylinder-shaped lifting bag w/ backpack option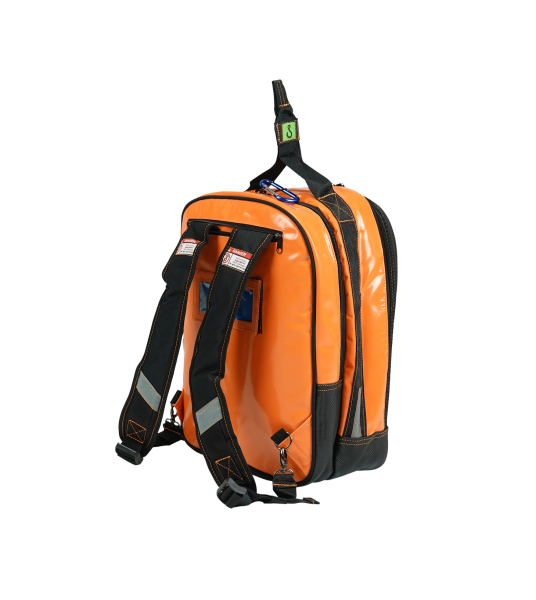 4389
Lifting bags
Backpack w/ lifting option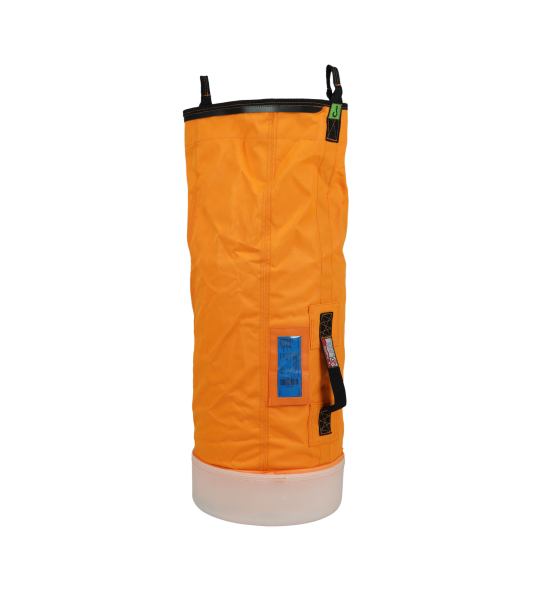 1225
Lifting bags
Small cylinder-shaped tool bag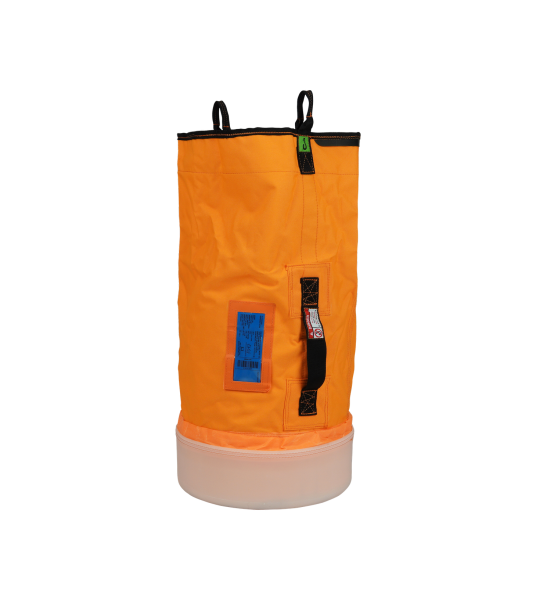 3579
Lifting bags
Small cylinder-shaped tool bag