5622
Square lifting bag w/ steel fittings
Lifting bags
Square tool bag with plastic bucket insert for keeping the bag in shape and protecting against pointy objects. 5622 uses steel fittings as lifting hooks.
Got an urgent request?
Give us a call on (+45) 70 23 15 85
Weekdays
08

00

- 16

00
We're closed
Where is the price?
Our sales department will give you a sharp price based on the items in your inquiry list.
As part of the bag comes a foldable upright plastic box. The bucket is folded and assembled by velcro and can be folded out to be one flat piece of plastic.
This model is equipped with a dual velcro closing method.
5622 is made of high quality tarpaulin material making it water repellent.
This bag has tube handles on all four sides for easy handling.
A transparent plastic pocket is placed on the front of the bag for A5-sized documentation.
A small polyester strap is placed in the corner of the velcro opening for easier access even when wearing heavy gloves.
Inside the bottom is placed a 20 mm PVC plate to offer safety and weight distribution.
The bottom cover is made of hard plastic to keep the bag in shape and extend the lifespan of the bag. It can easily be replaced if needed.
Steel ring fitting
Two certified and high quality steel fittings function as hooking points at the end of the slings.
Main details
Special feature(s)
Water repellent,
Dimensions
Open
77 x 47 x 70 cm (L x W x H)
Closed
77 x 47 x 70 cm (L x W x H)
Material
Main material
Tarpaulin 0.75 mm,
Bottom cover
Polypropylene Log Plastic,
Slings / Ribbon
50 mm Polyester,
Other
Original packaging
2 units
Relevant accessories and spare parts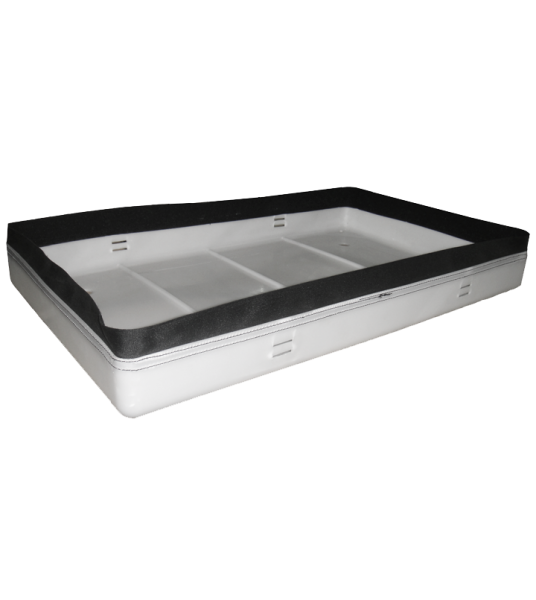 6164
Accessories / Spare parts
Hard bottom cover for 77x44 bags
Similar products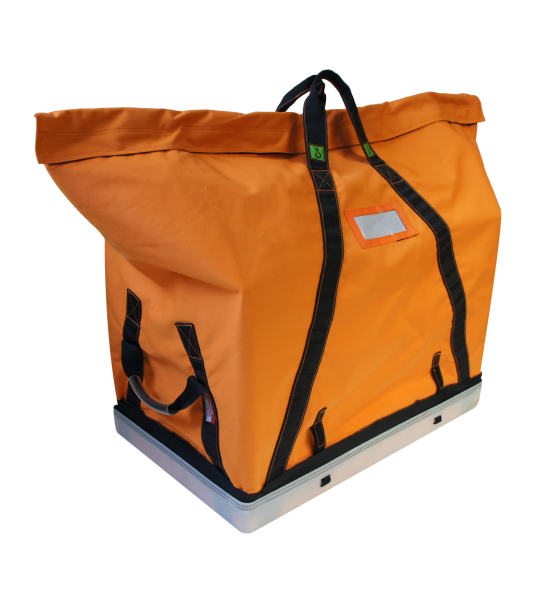 4487
Lifting bags
Big square lifting bag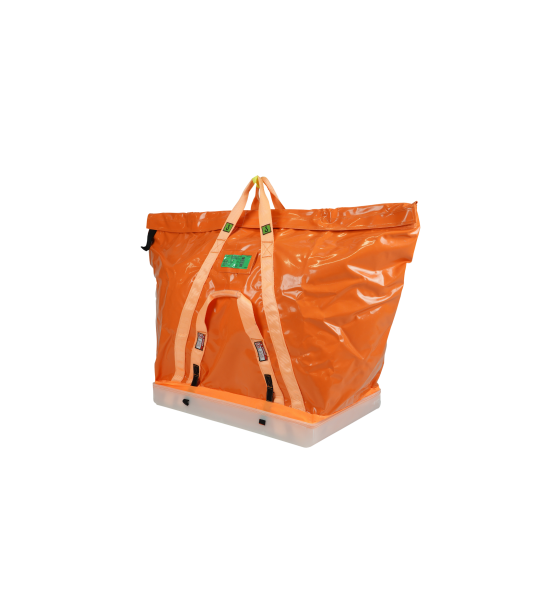 5327
Lifting bags
Large square lifting bag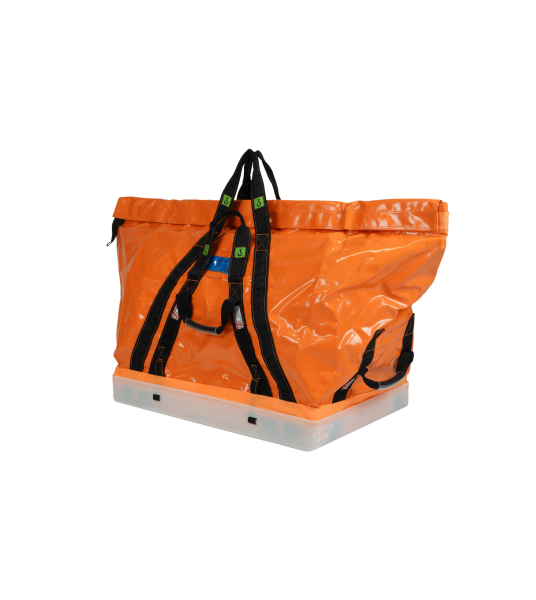 4321
Lifting bags
Large square tool bag w/ dual lifting option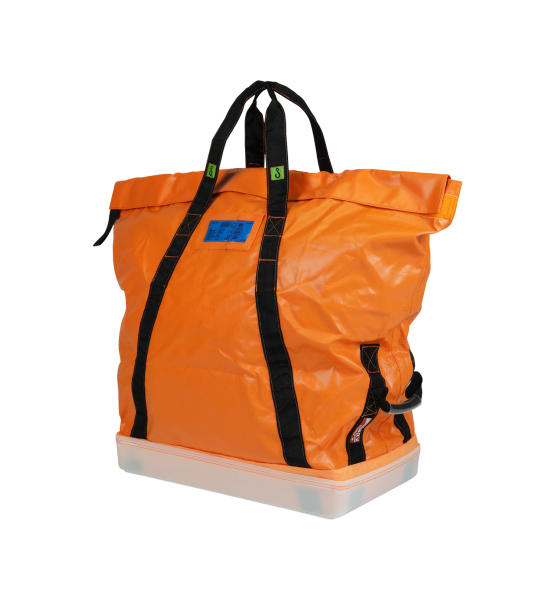 3610
Lifting bags
Medium square lifting bag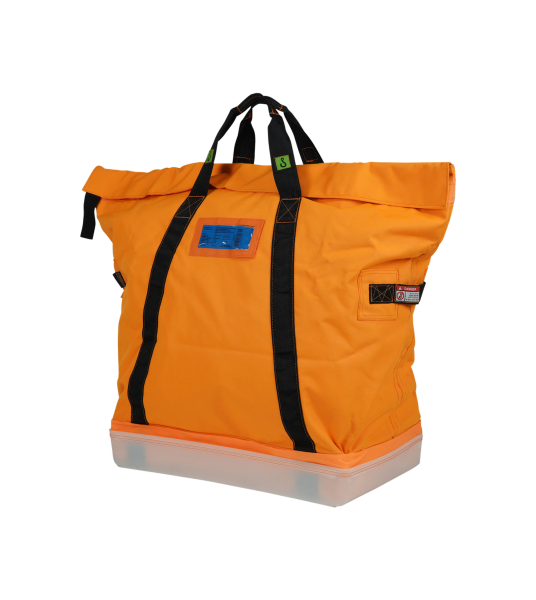 2619
Lifting bags
Medium square lifting bag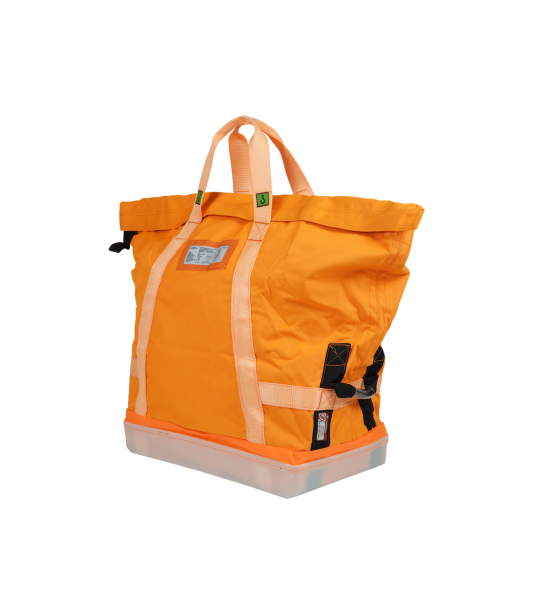 3982
Lifting bags
Medium Square tool bag for heavy lift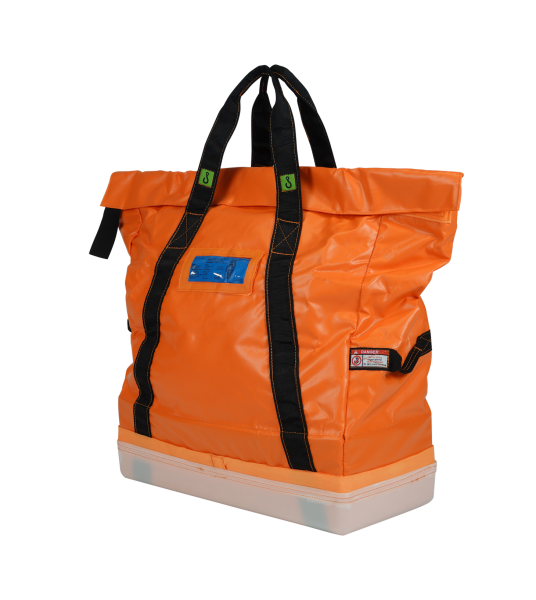 3225
Lifting bags
Small square tool bag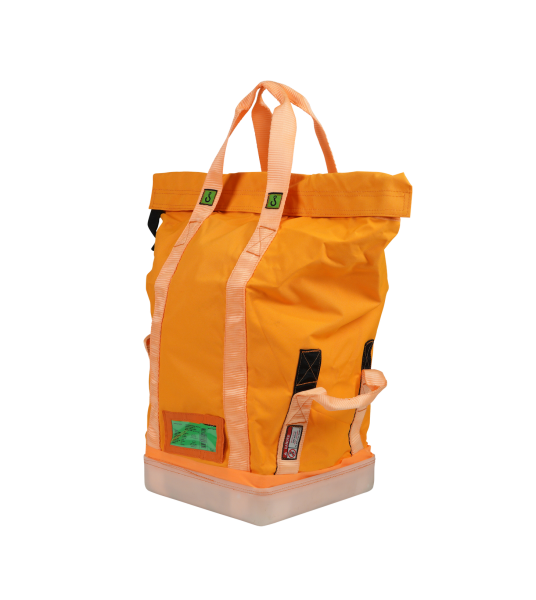 4435
Lifting bags
Small square tool bag for heavy content