4760
Bag for fluorescent/LED light - 60 cm
Lifting bags
Special designed lifting bag for light bulbs. The bag can be used for hoisting or attaching to the belt when climbing and fits 6 pieces of 60 cm fluorescent light / LED bulbs.
Got an urgent request?
Give us a call on (+45) 70 23 15 85
Weekdays
08

00

- 16

00
We're closed
Where is the price?
Our sales department will give you a sharp price based on the items in your inquiry list.
Has one handle on the front for easy handling.
Uses two lifting straps for hoisting or attaching to belt when climbing in heights.
A foam block with pre-cut holes is placed inside the bag to offer protection for the light bulbs. The holes are Ø 28 mm.
Foam is placed in the top and bottom of the bag to fasten and protect the light bulbs.
The lifting straps are made from high quality polyester webbing.
Dimensions
Open
14 x 10 x 64 cm (L x W x H)
Closed
14 x 10 x 64 cm (L x W x H)
Material
Main material
D1800*900 PVC flat-coated material,
Slings / Ribbon
38 mm Polyester,
Other
Original packaging
1 units
Similar products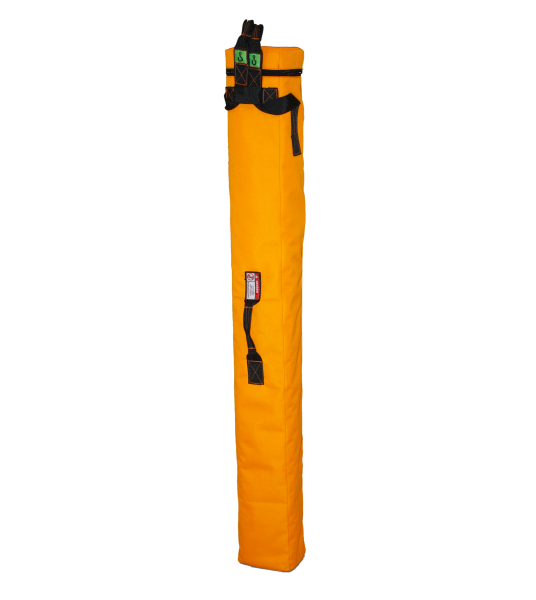 5399
Lifting bags
Bag for fluorescent/LED light - 120 cm