3585
Solid casted bucket bag - Small
Lifting bags
3585 is one of two solid casted bucket bags in our catalogue of lifting bags.The concept of the bag is unique and offers a strong and steardy base perfectly suited for sharp and pointy objects. This bag is usefull in most industries e.g. construction.
Got an urgent request?
Give us a call on (+45) 70 23 15 85
Weekdays
08

00

- 16

00
We're closed
Where is the price?
Our sales department will give you a sharp price based on the items in your inquiry list.
A transparent pocket is placed on front of the bag (A5-sized).
The lifting straps are made from high quality polyester webbing.
The hard bottom is made of hard plastic to make the bag keep in shape and prolong the lifespan of the bag.
Light can enter the bottom plastic to ease operations inside the bag.
The lifting bag has handles mounted on the side for easy handling.
Dimensions
Open
28 x 26 x 85 cm (L x W x H)
Closed
28 x 26 x 70 cm (L x W x H)
Material
Main material
D1800*900 PVC flat-coated material,
Slings / Ribbon
38 mm Polyester,
Other
Original packaging
6 units
Relevant accessories and spare parts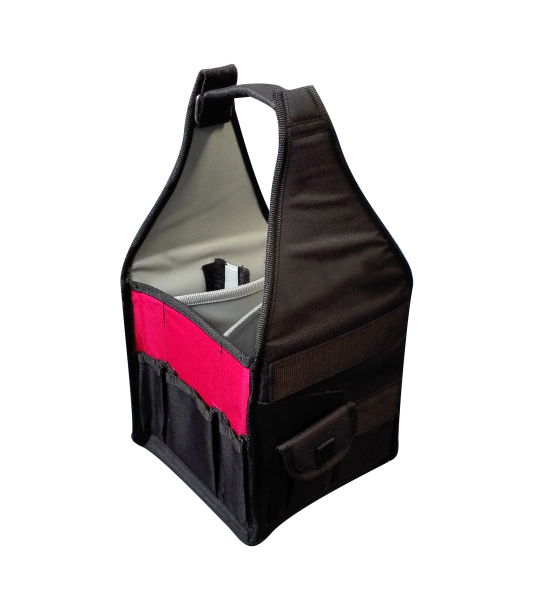 3965
Accessories / Spare parts
Small assortment insert
Similar products
4272
Lifting bags
Solid casted lifting bag - Large