2601
Small tote bag w/ long lifting strap
Lifting bags
Small lifting bag used for hoisting tools and small spare parts. Similar to 2534 in size but with a longer set of lifting straps.
Got an urgent request?
Give us a call on (+45) 70 23 15 85
Weekdays
08

00

- 16

00
We're closed
Where is the price?
Our sales department will give you a sharp price based on the items in your inquiry list.
Reflection material is placed on the front and back for higher visibility.
Model 2601 has two long lifting straps.
A small polyester strap is placed in the corner of the velcro opening for easier access even when wearing heavy gloves.
This bag has a dual velcro closing mechanism.
The bottom of the bag is made from a heavy rubber coating (dotted PVC) to extend the lifespan of the bag.
Dimensions
Open
45 x 10 x 43 cm (L x W x H)
Closed
45 x 10 x 43 cm (L x W x H)
Material
Main fabric
D1800*900 PVC flat-coated material,
Slings / Ribbon
38 mm Polyester,
Other
Original packaging
20 units
Similar products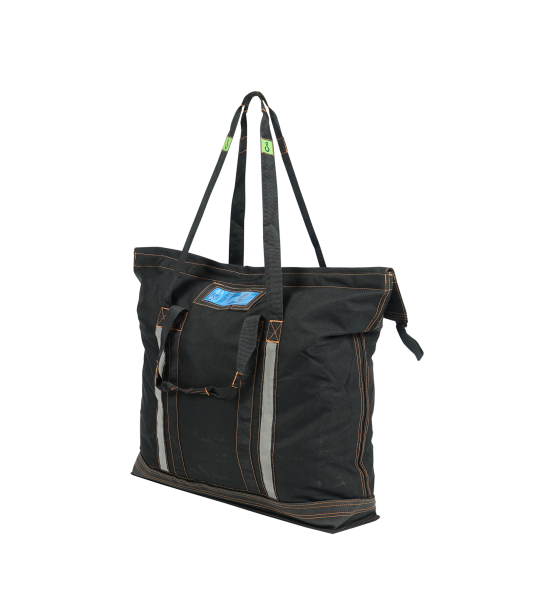 2535
Lifting bags
Medium tote bag w/ dual lifting option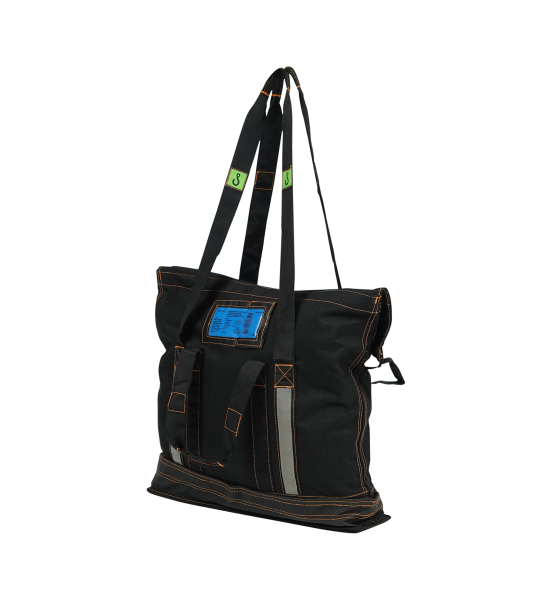 2534
Lifting bags
Small tote bag w/ dual lifting option