4057
Two compartment sports bag
Equipment bags
A classic and functional sports bag for PPE or personal use while being very discreet for travel.
Got an urgent request?
Give us a call on (+45) 70 23 15 85
Weekdays
08

00

- 16

00
We're closed
Where is the price?
Our sales department will give you a sharp price based on the items in your inquiry list.
This bag has two handles on the sides of the bag to ease handling. These handles can also be used for carrying the bag as a backpack.
The bag has one long adjustable shoulder strap to increase comfort when carried for longer periods.
The shoulder strap is attached by plastic buckles and can easily be removed if no longer needed.
The inside is accessed by zippers and contains two compartments.
One medium sized compartment placed in one end of the bag and the large main compartment.
The medium sized compartment could be used for a pair of shoes or similar sized content.
The main compartment comes with a bottom plate to keep the bag in shape and offer the best possible weight distribution.
The bag is simple and easy to fill.
A small transparent plastic pocket is placed in one of the ends of the bag (for nametags or similar).
The bottom of the bag is made with diamond feet to protect and prolong the life of the bag.
Dimensions
Open
60 x 30 x 30 cm (L x W x H)
Closed
60 x 30 x 30 cm (L x W x H)
Material
Slings / Ribbon
38 mm Polyester,
Other
Original packaging
10 units
Similar products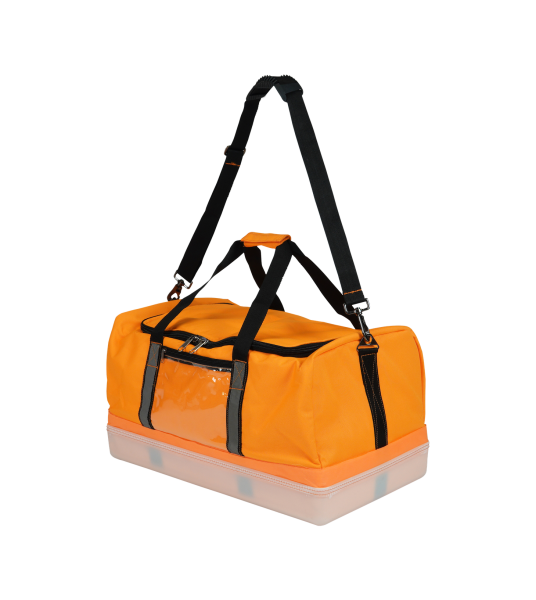 3459
Equipment bags
One compartment sports bag w/ hard cover
4772
Equipment bags
Large trolley bag w/ telescopic handle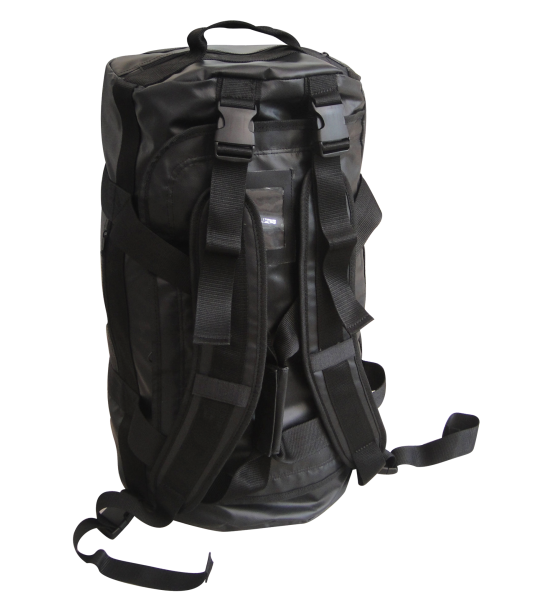 4578
Equipment bags
Sports bag w/ backpack function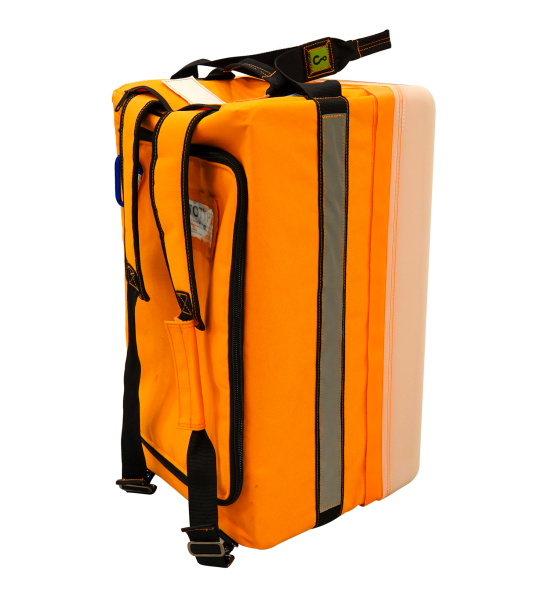 5593
Lifting bags
Combined backpack and sports bag w/ lifting option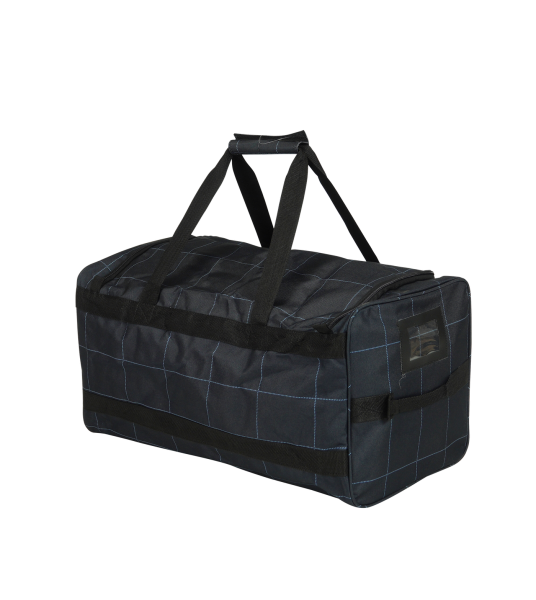 5408
Equipment bags
One compartment sports bag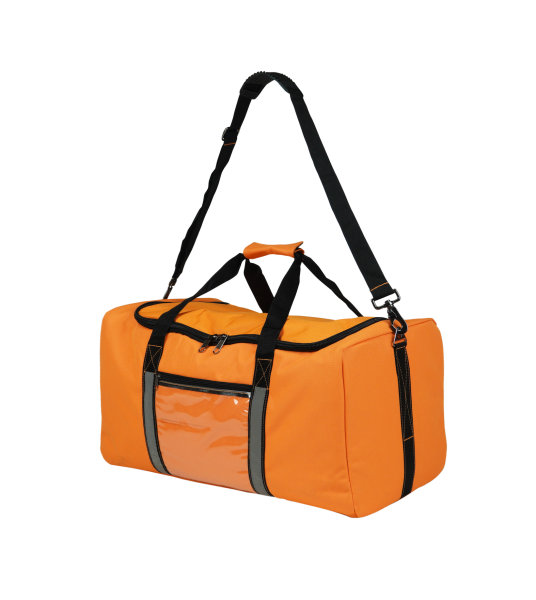 2802
Equipment bags
One compartment sports bag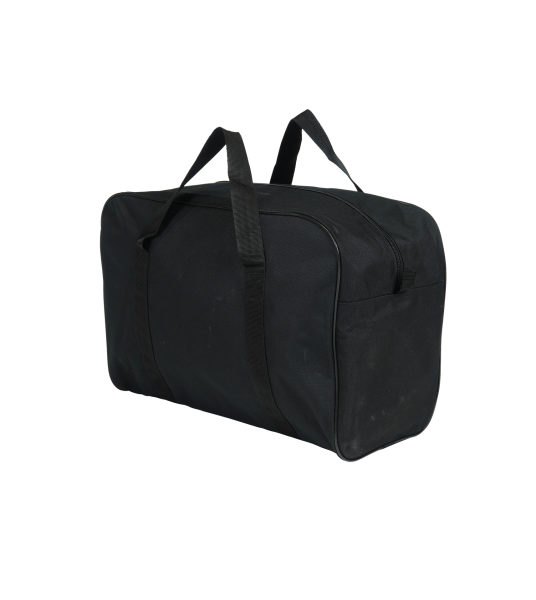 2026
Equipment bags
Large tool hand bag